Tue, 10 October 2017 SUPERLATIVE [ The Collection ]
SUPERLATIVE
As the brand who always find new way to improve their product line-up, VOYEJ found that they need to take further step after six years of long journey. The brand always seeks for inspiration from the renown Japanese leather crafters and some of the neat details are interpreted into some of their products. This action leads VOYEJ to create a new line-up that uses higher grade materials from Japan which are from Tochigi Leather Co. for its popularity amongst Japanese brands.
Superlative is translated as "the highest quality or degree" and the sense of it is applied directly to every single article in this special collection. Driven by the passion of handcrafted leather goods, Superlative is entirely handmade by the best leather artisans and features handstitched construction for selected articles. Some of the design cue is taken from VOYEJ's signature key elements such as "v-cut" accent which they have been applied since the first article back in 2011. Combining one of the world's best vegetable tanned leather with superior craftsmanship will result in better satisfactory for the user and that is what Superlative is aiming from the first place.
The collection consists of five articles: Misaka, Saki, Jikan, Yamato, and Michi. Being the main star in this collection, Misaka is VOYEJ's interpretation of men's classic bifold wallet which suitable for most occasions without sacrificing capacity. For carry goods with more compactness, there is Saki which essentially a compact wallet for the busy daily life with less room for bulky wallet and also Jikan which is card wallet to store your frequently used cards or extra storage for the excessive business cards.
Yamato features the largest capacity with its "long wallet" architecture and best suited for people with the needs of keeping their personal belongings in one wallet. Moving aside from the wallet range, Superlative's Michi will complement every owner's look in form of single loop bracelet which also handmade from finest leather of Tochigi Leather Co.
Every article in Superlative collection is available in four color options: Natural, Camel, Navy, and Black. Saddle Leather from Tochigi Leather Co. was picked by the team for the richness in color tone and its even quality in every hide. The distinctive notes from every article of Superlative is uniformity of the leather itself which reflecting the high quality of main materials. Combined with higher SPI (stitches-per-inch) than VOYEJ's regular line-up and genuine suede lining on the interior side, the collection presents better feel and exclusivity to its owners.
Garnished it all with exclusive packaging which includes the official "red tag" of Tochigi Leather Co. and special "Letter of Journey" card, these components will be complementing each other for the best experience of every Superlative's owner. The collection is available exclusively through official website of www.voyejstore.com starting at 25th September 2017.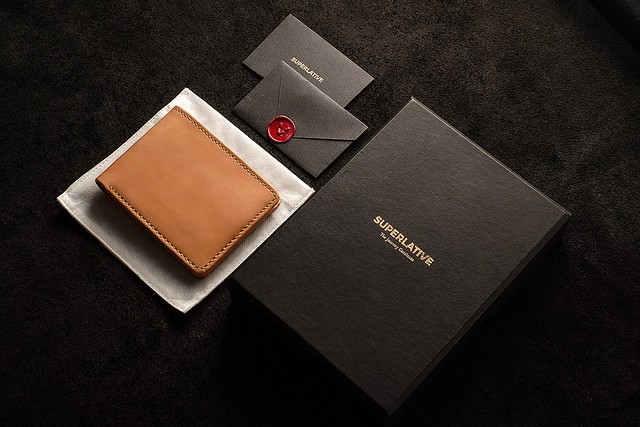 The Journey Continues